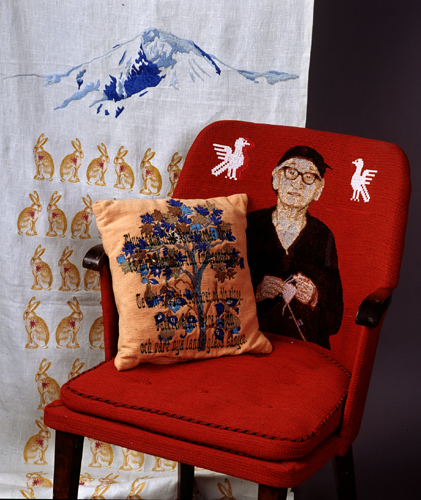 Sarki's story
Lucia Tarakjin was born in Adiyaman in eastern Turkey at the turn of last century. Fleeing Armenian persecution she ended up in Lebanon.This image dates from her last meeting with Sarki and shows her crotcheting the piece of cloth which he later took with him as a token of prosperity when he travelled to Armenia to get married. Fly, crane, to the meadows of Armenia
Carry with you the flower to the emigrants.
Bear the snow of Ararat on your wing.
Water from the Sevan lake
And our new land's happy songs.